And we are back with more on Somkele Iyamah Idhalama! I know I know! we have not gotten tired of talking about her and don't hold your breathe because we will not. Here are 14 facts you might not know about Somkele:
Her favorite thing to do when no one is watching is Window Shopping. Shhh.. you didn't hear it from us
WINDOW SHOP! I can play "The Price is Right" for clothes from stores and be almost spot on.
Random fact. Did you know her real hair is natural? Yep! She has been on the natural hair wave for 5 years.
Did you know she went to Chrisland and Grange in Nigeria.
I attended Chrisland and Grange schools. I moved to Lifeforte School in grade 10 and I completed grade 12 at Columbia International College, Canada. I studied Biochemistry at McMaster University, Canada.
Her first movie role, even though small, was the Dream Walker in 2013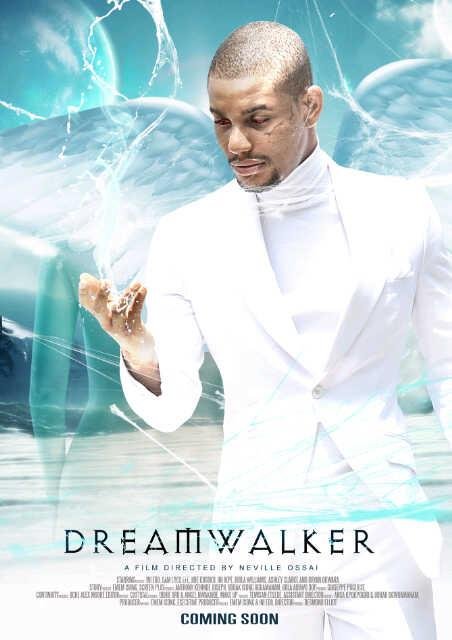 Did you know Somkele is in the movie "The Wedding Party" ? – well and definitely "The Wedding Party 2" premiering this December. She plays the character Yemisi who is a gorgeous and sexy woman that's not afraid to speak her mind. Dunni (played by Adesuwa Etomi) knows that her maid of honour, Yemisi, will always be there for her.
She loves loves loves female super heros and female leads in drama shows or movies.
I honestly cannot pick a favourite. I love characters from action superheroines to strong female drama leads. The list is endless.
She is a fitness fanatic. She loves to stay health and fit.
Her biggest role model is her beautiful mother.
You want to get your fit and healthy lifestyle on track? – well she didn't do it overnight. you have to start from somewhere
Starting is just as difficult as maintaining to be honest. I had an easier 'lift off', if I may say so, because I come from a family of health enthusiasts aka my mother. She has always been one for the healthier option. We had diet menus on the fridge that changed as she felt the need to. There were seasons of no meat and only seafood in the house, home-made yoghurt that eventually inspired some recipes she came up with that I still question to this day (e.g. home made meat pie with green food colouring). Maybe she wanted to trick her brain [into thinking] that it was a vegetable, I don't know (laughs).
Hold up!! Did you know she use to be a model. Well its not surprising, have you seen her struting?
Did you know Somkele was married? Yes she is and this is house she manages her relationship with her husband.
We constantly keep in touch so being on the road [we] never quite feel apart. Technology helps greatly. We share the most random things with each other and ramble on about things that we may never have to deal with in our lifetime to conversations about the afterlife. We pray together.
Did you know Somkele has two extra-ordinary sisters. Oby and Dumebi Iyamah. Oby is a makeup artist and the CEO of Switch Cosmetics. Dumebi is is the founder of Andrea Iyamah, a brand specializing in custom couture, ready-to-wear and retro swimwear.
She is a fashion enthusiast and manages her sister's clothing brand, Andrea Iyamah. How does she manage it and her acting career you may ask?
I will tell you the most cliché answer; it's love. The love that exists in my family is one I am thankful for each day. Love wouldn't be complete without support and we are all extremely supportive of each other. At the beginning of the week I send the brand my set schedule and we are able to work around it making sure that we are a team functioning as effectively as possible.
She is all about women empowerment and we love it!!!!
I have always said to women; love yourself enough to wake up every morning and chase the vision until you arrive at your destination. You are a manifestation of your mind. If you want to change something about you that you honestly think you cannot [live with] or would live better [without] it, then do something about it but never kill yourself over it on the way. You have to remember that the journey is the tedious part and you absolutely cannot afford to be the one in your way. Be the best you every time and every step of the way.
Somkele has a beautiful baby boy she gave birth to in October 2014.
She has some really healthy delicious recipes for people that want to go healthy
Wraps, salads, oats and juices/smoothies. You can sell me on these any day. My personal tip is to make the salads and wraps spicy (pepper in my vinaigrette). It adds a sense of satiation because of my preferred taste palette. There is this false sense of hunger when I eat food that does not have pepper in it (unless it is cereal) so I decided to tailor my salads, wraps and smoothies that way and it worked like magic.
Last but definitely not the least, did you know she was our July/August cover girl!!!
And there you have it, 18 random facts you may not have known about Somkele!