Soft lips are one of the most universally-appealing features in a person's face. Whether in a high-fashion commercial or in a romantic flick, soft lips are often highlighted and as such, are a goal for most women. How do you go about getting these soft lips. Forget all the endless chemical-infused products that are peddled, here are a few practical ways to get soft lips:
Drink water: Dry, chapped lips are often a sign of dehydration. Soft lips are just one of the many benefits of drinking water. The more water you take in, the better your lips will look.
Use Lip Balm: It's easy to forget about lip balm. With the craze of matte lipstick and lip liners that dry out the skin, it is important to keep your lips moisturized and happy.
Use a Lip Scrub: Lip scrubs are a bit polarizing in the beauty world, but help for some people. They allow dead skin to be taken off and exfoliate the lips, making them softer.
Stop biting: Lip biting and peeing is a habit many women engage in even into adulthood. As mother always said, stop biting your lips. This leads to torn and damaged skin and won't make your lips any softer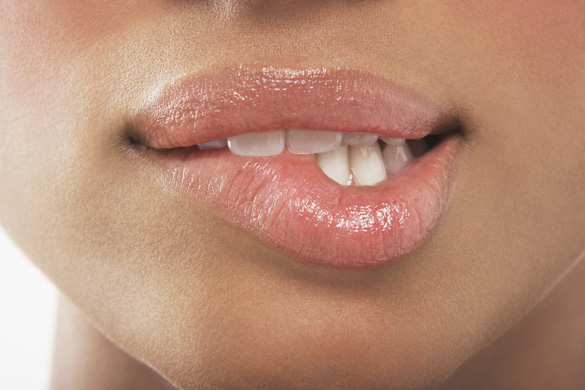 Use Lip Masks: Yes, this is a thing. Lip masks are applied to the lips to rejuvenate then and breathes life back into them. Some people DIY this by steaming a face towel and applying to the lips for a few minutes as bit of a mini lip-spa.