Blemishes and the usual under eye bags and be a girls worst nightmare. A concealer is a true beauty hero when it comes to hiding all manner of flaws and imperfections. From a subtle coverage to a full hidden flawless effect for the more stubborn areas. The concealer is the make-up item many of us wouldn't leave the house without. From classics like the L.A girl pro concealer to the trusty NARS radiant concealer, We bring you 7 of the best affordable concealers that are sure to give you a quick pick me up on the market.
1. NARS radient creamy concealer: You know we can't talk about concealers and not NARS. Every make-up junkie knows about the hype behind this best seller. With an impressive colour range – and each shade with very edible-sounding names ranging from Vanilla to Cacao too – Nars's Radiant Creamy Concealer offers medium to high coverage alongside light-diffusing technology and a non-comedogenic formula. It costs $30.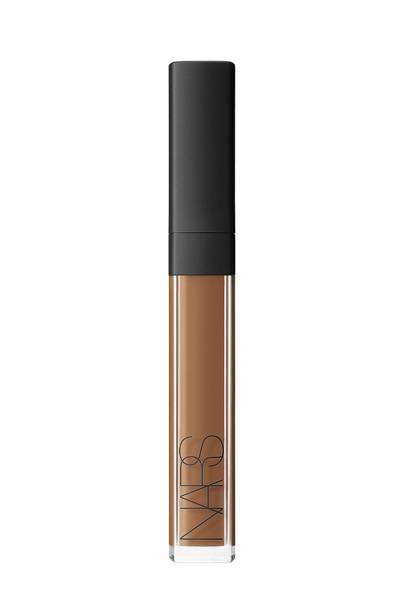 2. MAC Studio Finish SPF 35 Concealer: This is every beginners first pick and still a pro favourite. Perfect for covering scars and blemishes, MAC's much-loved Studio Finish Concealer offers full coverage as well as SPF 35 protection especially in the heat we gave in Nigeria, antioxidants and oil-absorbing silica particles. It costs $21.
3. L.A. Girl Pro Concealer: With this not only being one of the most affordable concealers on the market at $5 but also one with good coverage and durability, you need to get yourself on this bandwagon. It is full coverage and buildable. Very affordable and user friendly. It also comes with a range of colour correcting shades that help those stubborn areas before applying the foundation or concealer.
4. Colourpop No Filter Concealer: This internet sensation took us all on a spin. No one was expecting it. It's hard to buy into something that is not in physical stores but when you get your hands on them, Oh Boy! You're a in for a treat. This beauties only cost $6 and are full coverage. Guess what? You can also use them as your foundation. They work like magic.
5. Urban Decay Naked Skin Weightless Complete Coverage Concealer: This is one concealer that is buildable, has a semi-matt formula and an impressive coverage. It still doesn't break your bank as it costs $29.
6. Estée Lauder Double Wear Stay-in-Place Flawless Wear Concealer SPF 10: We all know Estée has one of the best foundations on the market but have you tried their concealer? It costs $28 and it's perfect for ageing or dry skin, Estée Lauder's Double Wear Stay-in-Place Flawless Wear Concealer provides lasting coverage without settling into fine lines.
7. Tarte Shape tape Concealer: All the beauty gurus (the term makes me cringe a little bit but hey, it is what it is) have been raving about this product for months. Can it really be that good? Do you need this concealer in your life? Sorry to pinch a hole in your bank account but yeah you do. It costs $28 dollars but trust me it's worth it.