Tarzan is arguably one of the most iconic characters in film and animation. He is proof that environment to a degree influences the way one sees the world. Raised by a gorilla, Tarzan grew up as a gorilla even learning to speak as one. But, this is only but an observation and doesn't reflect the core point of this write up.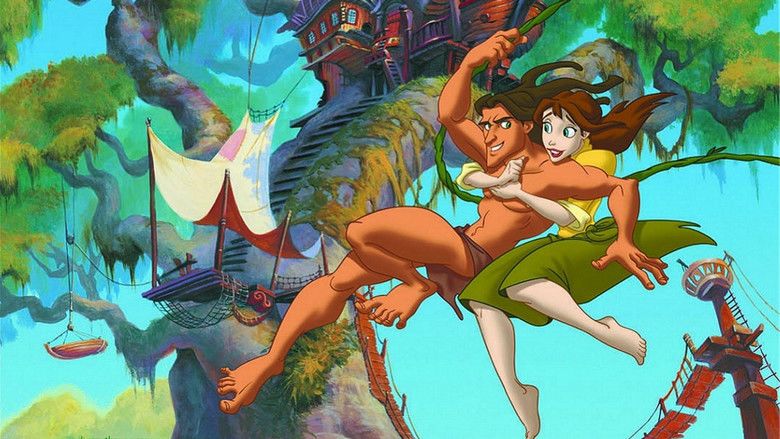 From Tarzan and Jane, we learn that the most incompatible persons are worthy of a lasting relationships. If we recognize Tarzan as a gorilla and Jane as human, we can argue that beauty exists in differences. Rules governing relationship success although not mutually exclusive boil down to the most salient point; KNOW YOUR PATNER.
Haven said this, here's 3 lessons lovers can learn from a 'gorilla' man and his lover girl, Jane (I just called her name in Tarzan's voice).
No inter-tribal and cross-cultural difference beats that of human and animal language difference. In essence, difference is cultural with emphasis on language is not a big deal. For Tarzan and Jane, they realize that learning a new language was important to the growth of their relationship. Even though they could not speak the same language, they both found a way to get their messages across. Words are basic, and if communication involves non-verbal and verbal communication, then body language and expressions are all part of the equation. The question is, what language of communication do you both understand?
Jane knew Tarzan was not like her, even though they had the similar physical features, his environment had shaped his way of thinking thereby explaining why he took pleasure in climbing trees. In some scenes of the movie, Tarzan invites Jane to the tree climbing experience. Imagine if Jane wasn't open to accepting Tarzan's way of life, the story will have taken a different twist, one not worthy of relating to in the context of this write up.
This next point is rather dicey depending how you choose to understand the point. Tarzan's family were not in approval of their relationship, which makes a lot of sense. Jane is human and having her as part of the family will be a huge problem or so they thought. But, Tarzan was willing to go against his family just so he could be with the woman he loved. The climax of the movie was when his seemly selfish decision led to the destruction of his gorilla family, however, in the end, Tarzan realized his authentic self, he was a leader, indeed meeting Jane wasn't a mistake and she helped him become a better person which was why she was accepted in the family at the end. The moral lesson is this, be with someone that makes you a better person.
Truth be told, even the turn of events in the movie showed that being in a relationships comes with its own challenges,  but if Tarzan and Jane can scale through for the prize of a happy ever after, then so can you.
However as a disclaimer, this rules are only applicable to relationships where both partners are equally committed. It will be draining to apply this rules when you know that in fact, you are beyond doubt 'dating yourself'. Let wisdom guide you.