Did you grow up aspiring to be in the entertainment industry or did you just stumble on it? What inspired you to go into this industry?
O: Growing up, I was not sure what I wanted out of life. I was curious about everything so i just kept trying different things to see what stuck. My interest is easily piqued but I also get bored quickly. I guess entertainment stuck because no two days are alike.
How did 53 Extra shape the map of your career?
O: 53 Extra has been a boost like no other. I was a little green behind the ears when I took on the role of the sole male presenter on the show but I took to TV like a duck to water. I spent my time honing my skills and a blast
doing it. I definitely have a presenting style that is all my own now. Some have called it quirky fun and I'm all for it as long as we are having fun. I like to think I shared a lot of fun times with my audience. I've gracefully hung up that hat now and I wish the new presenters on 53 Extra all the best on their journey as I'll be doing a lot more acting in the coming months. In fact, you can catch me playing Michael on Battleground on Africa MagicShowcase.
What parts of your job do you find most challenging?
O: Travelling from location to location. We've lost many shoot days because of Lagos traffic. And of course, power outages and generator noise affects filming fluidity and sound quality but we manage. And data is too expensive!
Do you see yourself in the entertainment industry for much longer? Or are you considering making a transition into a completely different industry?
O: No, it's all entertainment for me. Acting, presenting, modelling, MC-ing, brand Ambassadorship. Unless of course there's an opening with the EFCC then I am sorry guys but I'm out. New phone, who this? Whistle blowers are making a killing in this economy. What!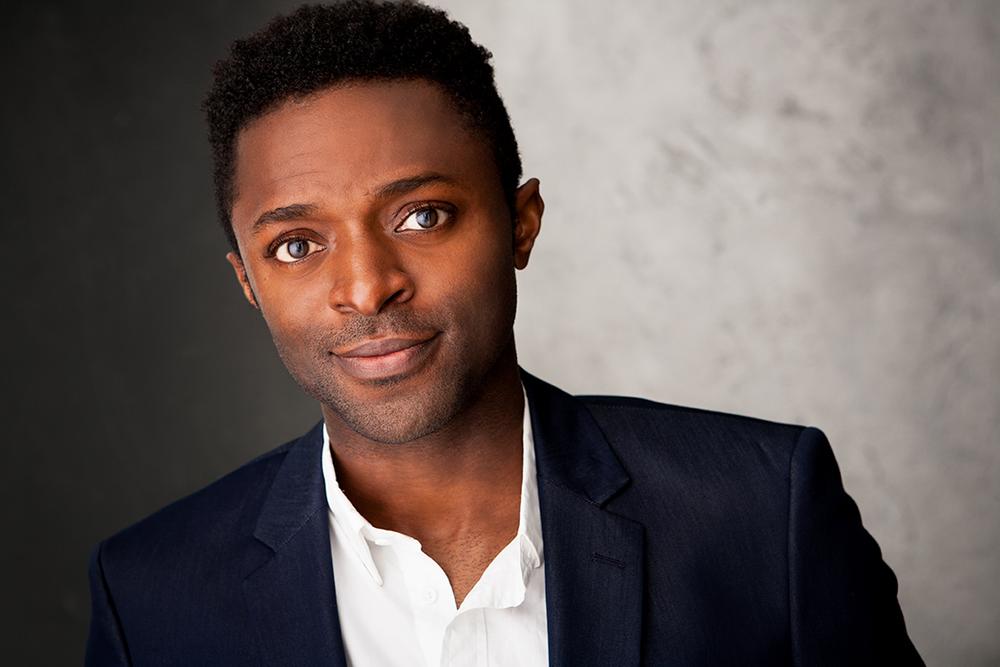 What other interests do you have?
O: I love photography. It's my not-so-secret hobby. I dabble in a little yoga, meditation and
mischief. All off camera of course.  What is your most significant achievement so far? My parents are proud of me as a person and what I do for a living. It is my greatest honour.
What is the one thing you believe to be true, regardless of what anybody else thinks?
O: That I am a sexy beast when I come out of the shower. After that, it's anybody's call.
Wakaa, The Musical was a huge success. What was that experience like for you?
O: Wakaa was a fantastic show. We toured to the London West End and that was an experience I will cherish as
long as I live. It was my first time on the West End and we played to a full house many a night. The Shaw Theatre was electric. I would compare the feeling to skydiving with a faulty parachute: you're not quite sure if you'll crash or glide but you jump any way. London gave us wings.
Are we going to be seeing more of you on stage?
O: Absolutely. But, not for the rest of 2017. It is film and TV for me now. But come next year, the
lineup is going to be explosive.
People always say 'focus on one thing' when giving advice. Do you agree with this or are you a proponent of 'try
everything?'
O: Well, if my life is any example to follow then you better try everything. But that comes with a lot of failure and trying again. Don't sweat it. Failure is a part of life. The bounce back is what counts. I remember I was speaking to a group of young actors and a student commented that I get really good roles. And I said those are the roles you see.
What you don't see behind me is the vast lands littered with roles I was passed over for. C'est la vie. Bounce back.
You love to travel, is there anything that inspires your love for adventure?
O: Learning about people and cultures. I travel to walk in another man's shoes and see life like he does. It always gives me a new perspective.