'Tis the season to be stylish!
Christmas attire is very diverse and Christmas accessories, in particular, are absolutely amazing to show off and wear. Christmas earrings are one of the best ways to show off your holiday spirit.
One of the most popular types of Christmas earrings is Christmas tree earrings. They have the benefit of being tassel-like earrings and are often full of different colors. These can be easily paired with a simple dress and allowed to shine for Christmas parties and during the daytime as well.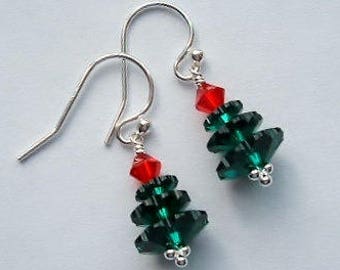 Snowmen are also a popular choice and are probably a more laid-back choice for a more fun occasion.
Want to bring a bit of Christmas shine into your outfit? Consider using Christmas light earrings. There are actually some that legitimately sparkle and shine in the dark. This would be perfect for the dance floor.
Baubles are not only a great tree ornament but a fantastic option for any outfit. They can be earrings of a single color or multiple colors.
There are countless other options to choose from. Virtually everything associated with Christmas can be worn as an earring.