The vice president of Nigeria, Professor Yemi Osinbajo and his beautiful wife, Dolapo Osinbajo are in smiles as they celebrate their daughter, Kiki Osinbajo new beginnings as an entrepreneur. Kiki as opened her very own beauty house, Glam'd Africa, promoting locally made brands and eradicating the stigma behind the quality of them.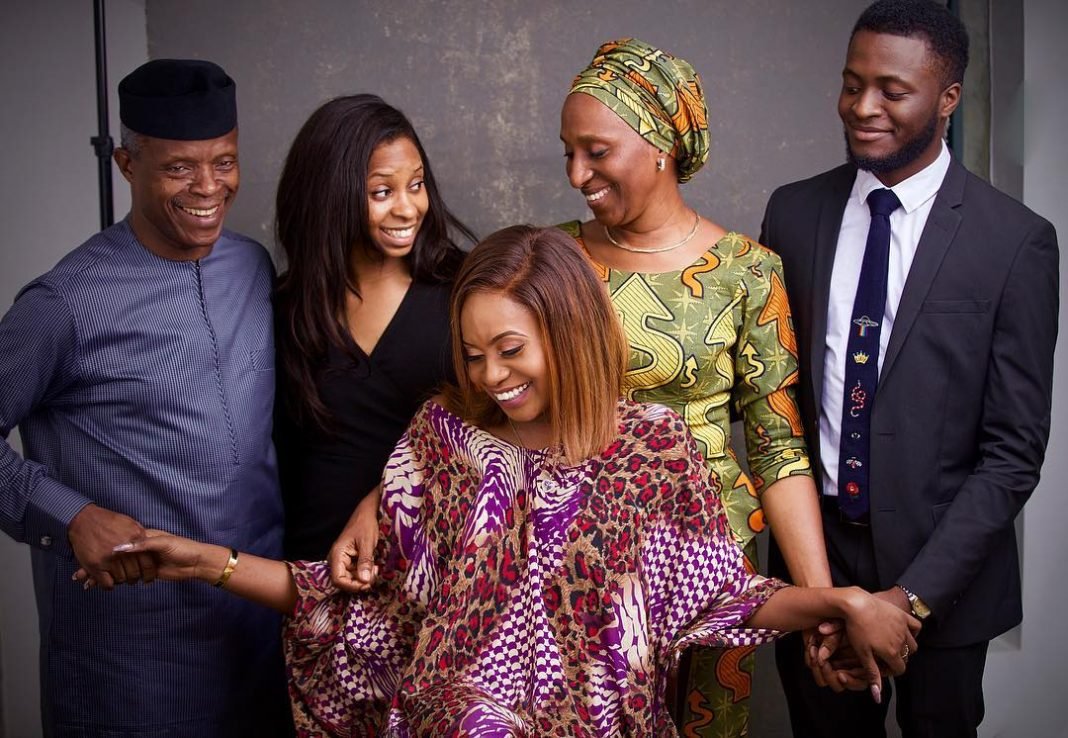 She aims to support the young entrepreneurs wanting to join the beauty industry by offering them free training at her store.
Kiki Osinbajo celebrating with her family ad friends at the Glam'd Africa store opening; Photo Credit: Twitter/@Mofiobafemi
We look forward to seeing the amazing things she has planned ahead of her.