Started From The Bottom Now We Are Her!!
We see celebrities and successful entrepreneurs living the dream life. The fancy clothes, expensive shoes, shiny jewelries, destination holidays and glamorous lifestyle are all we see not knowing where they began or how they earned their success. For many of them, it is a story from grass to grace.
Here are a few of the extraordinary success stories of Celebrities and Entrepreneurs who against all odds achieved success
Linda Ikeji
Linda Ikeji faced many Nos before she got her YES.  Her journey started in the University of Lagos where she studied English Language which was not her desired course but she made the most of it. She began work at the young age of 17 providing for both herself and her family. She was a waitress and a bartender. She recalls, "I'd leave lectures, go to a hotel and sell beer from 1 pm till 10 pm. I did this for a few months. It wasn't easy but I had to survive".
She began her initiation into entertainment industry as a gritty model while in UNILAG. She modeled for several brands, including the 'Rose of Sharon' label owned by former President of the Fashion Designers Association of Nigeria (FADAN) and Nigerian billionaire and oil tycoon, Folorunsho Alakija. She then became a fashion columnist for a struggling magazine but quite after two years.
She started her own magazine in 2006 which did not get passed in its first two editions. In that same year, she started her blog Lindaikeji.blogspot.com. Now she has become the most popular entertainment online platform in Nigeria and the 13th most visited site in Nigeria. She has been listed as the highest paid blogger in Nigeria. She has built house for her father, bought him a car, and bought herself cars and houses as well. She should us you never fail until you give up.
Ibukun Awosika
Ibukun Awosika began her journey waning to become a medical doctor when she was in secondary school then changed her mind to pursue Architecture. Eventually she studied Chemistry in the University of Ife and graduated with a First class degree. Her interest shifted and she took free electives in accounting because she had a keen interest in banking. She secured a bank job but it did not emerge into what she envisioned for herself.
She moved on and took a job as a sales person at a furniture company. In just three months, she resigned to set up her own furniture manufacturing company, Quebees LTD which later developed into The Chair Centre LTD. She started her company with two carpenters, two sprayers and 2 upholsters from the ack of her father's house. Today she has grown her business to a Billion Naira company.
Tonto Dikeh
The Nollywood actress wasn't born with a silver spoon in her mouth; she could hardly make ends meet in school and often had to beg her friends for support. In return, her friends would ask her to clean their rooms or do their course work which she agreed to. After years of surviving, she finally got her break when she got a spot in The Next Movie Star Reality Show. From that point on, Her blessings got bigger and bigger.
She shared an instagram post with her fans on instagram saying "So many amazing years have come and gone and like the old saying, how time flies?; My story so far has been that of the pure grace of God, from that little girl walking the streets of Port Harcourt to this young amazing beautiful woman exuding divine essence and Grace; My tales aren't complete without thanking God for the gift of life and adding another year to me today; my songs will be complete by saying thank you, my Lord, Through the battles, through the storms, through the shallow and high waters, I've remained steadfast knowing that I have the strength of a Lion; My name is KING Tonto Dikeh, I'm not like roses and flowers that blossom for a while and when the sun comes out they all wither and die, I'm still here standing tall and will keep standing till the end of time; I also celebrate my son King, my friends, family and my very supportive fans for the beautiful words always, yes it's my day, however, let's rock it together till the birds starts singing and sleeping; Happy Amazing and sweet Birthday to me today."
P Square
We all know P-Square singers as one of the biggest groups to emerge from Nigeria.  Being recognized by some of the biggest stars international like the Jackson family and also achieving recognition and success everywhere. Although, they have great success but there was a struggle to get to where they are now. Their mother was a pap seller and their father was setting up a bakery. After school, they would go to their father's bakery to help them out. In their family, there were six boys and two girls living in a one-room apartment. The children would live in the living room, where they had two beds and their parents had their own room, where their sisters stayed. They did not have much money. In a day, they would spend N100 for the whole day. The older they go, Peter worked as a supermarket attendant and Paul walked as an electricity repair man.
Now we see how they live with the cars, houses, clothes and luxury lifestyle. They worked hard to get to where they are now and that in its own shows they deserve everything they have.
Jason Njoku
Originally born and raised in England, Jason Njoku graduated with a 2.1 in Chemistry from University of Manchester in 2005. He then launched a magazine for students called Brash but unfortunately it did not work out for him. In an interview with Forbes Africa he said, "I spend a good three years making every mistake there was to make about how to run a business."
He bounced back very quick and co-founded 'Roll On Friday' which was a blog network and news site for young professionals in banking, law and consultancy but it did not work out as well. Despite the failed attempts, it did not stop him. He ventured into other businesses like a T-shirt company and a web design company to pay his bills
A revelation then came to him that there was a huge market in the Nigerian Movie industry, Nollywood. The idea of Iroko Partners was born. Today, he is the co-founder of IrokoTV, a web platform that provides Nigerian films on-demand, and one of Africa's first mainstream online movie steaming websites giving access to movies and TV series.
Adenike Ogunlesi
Adenike Ogunlesi lived a normal life. She went to school but in University she dropped out in her second year from Ahmadu Bello University in Zaria because she was confused in which direction to take. She then unenthusiastically accepted a job to work for her mother in her tailoring job. Ironically, working for her mother made her realize what she wanted to do with her life. From that point on, she started to build Ruff 'n' Tumble.
Ruff 'n' Tumble has become one of the best manufacturers for children's clothing in Nigeria with distributions along the Coast of West Africa.
Mercy Johnson Okojie
She's known as a successful actress today, but we don't hear about this power mummy's story. She started off as a maid little did you know that the sexy mum of three started out as a maid. In an interview with Tribune, She revealed that she cries on set of her movies sometimes just reminiscing about how she started. How her family once moved into an uncompleted building which lead her to take up work as a maid and her brother would take work as a bricklayer. Against all odds, She overcame her obstacles and because a success story.
Partoranking
We could never forget the Headies last year, Patoranking opened up about his humble beginnings that he was once a bricklayer and a hawker. Who would have known that the singer who grew up in the slums of  Ilaje in Ebute Metta would began his career in 2010 and become wildly successful to this extent.
Ayodeji Megbope
Ayodeji Mebope successfully turned N1,000 selling moin-moin into a multi-million naira catering company called No Left Over Nigeria PLC. She started off being trained as a confidential secretary and work in Corona Primary School for nine years. After resigning from Corona Primary School, She had the intention of starting a playgroup and enrolled herself in a six month Montessori programme but soon realized she had no passion for it anymore.
To pass away time, she started cooking for her sister-in-law. One day, her sister-in-law visited her and Ayodeji cooked moin-moin as a meal for them. Her sister-in-law enjoyed it so much she insisted on making it part of her menu in her business. From then own, people kept placing orders.
Omotola Jalade Ekeinde
Omotola Jalade is one of the most successful actresses to come out from Nigeria. She original started off studying to work in Business Management. She modeled in her spare time to make some extra money. She was later introduced to acting by escorting her friend to an audition and that is where it all began. We read about her successes but hardly know the story behind the success. From the loss of her father to struggling to make ends meet. After her father died, her family's standard of living dropped in a way they were not prepared for. Everyone that knew her thought she would resort to prostitution and that added to the pressure her mother was already feeling. She was he only daughter of three children who made her feel uneasy not know what was next for her. There were very hard times where her family did not have food to eat and times where they had to beg for money. Today, we see Omotola for her success. She has prevailed against all odds. Making the Times Magazine list of the Most Influential People in the world in 2003 and acting in the biggest movies, she is definitely an inspiring success story.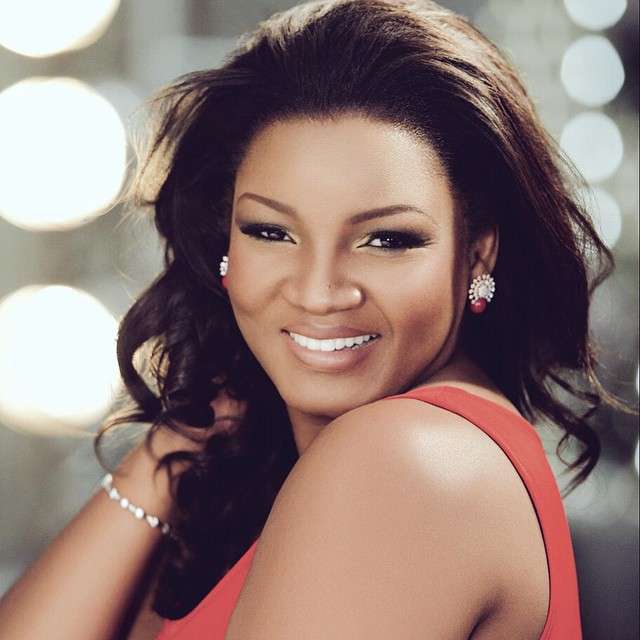 Telling these few stories of these known people should fuel our motivation. They started from somewhere. For those who crave success but want it to come overnight, be patient and persistent. Hard work never goes unnoticed. Keep your head up and don't stop believing that we are all destined for greatness.