By now, many people already have their Christmas trees up and some are in the process of putting theirs up. Most people opt for the traditional green tree with baubles and other ornaments. This is all good and fine, but in the last few years, there has been an increase in people opting for less traditional trees, and for good reason.
There are so many unconventional trees that can be chosen from and all are absolutely beautiful.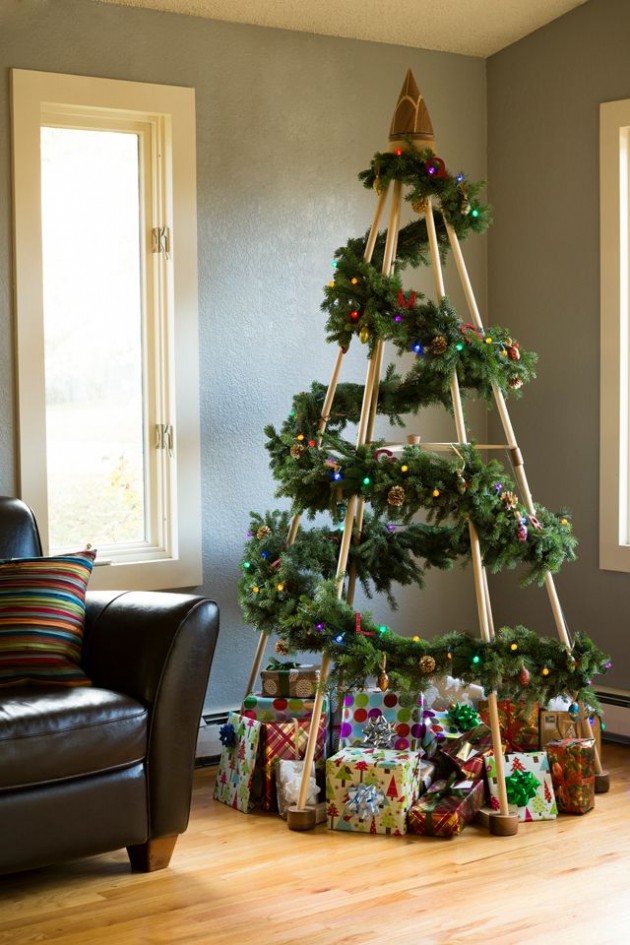 One of the new types is Geometric trees. These trees are essentially triangular frames that and simply propped up in people's living rooms with Christmas wraps put around them. The biggest selling point of this kind of tree is its convenience. It is very simple to put up and remove, Unlike traditional trees, there is no shedding involved.
Kicking things up a notch is wooden frame trees. There are wooden structures that have several shelf-like attachments that are spread out with decorations put on them. They require little work and have a very minimalistic feel to them.
There are also spiral trees. which are a less bulky version of your typical Christmas trees. They are less stressful to set up but still have that air of tradition to them.
One of the most popular unconventional tree ideas is skipping putting one up the old-fashioned way and instead opting for wall trees. Wall trees are tree-like frames made of metal, paper and other materials that are placed on a wall.
If you're feeling adventurous this Christmas, consider going for an unconventional Christmas tree and let your home shine!