Zendaya Maree Stoermer Coleman
Zendaya has always been known to let her voice to be heard and speak her mind. She is an astonishing young woman that inspires women and young girls all over the world to be independent, strong and stylish. At the age of 20, she has appeared in several television shows, blockbuster movies, on several magazine covers, owns her fashion line 'Daya' to empower young girls to embrace their imperfections as what makes them unique and released a book in 2013 'Between U and Me'.
Zendaya always had a peaked interest in the Arts. She attended the Oakland school of the Arts where she studied acting and dance. She spent a lot of her time as a child at the California Shakespeare Theater where her father worked as a stage manager.  She was interested in hip hop and was a dance member of Future Shock Oakland and had the opportunity to perform as a backup dancer for Selena Gomez and appeared in musicals.
In 2010, she finally got her big break as a lead character in Disney's hit series Shake it Up with Bella Thorne as dancers trying to catch a break in the industry.
It was uphill from then on. She began appearing as one of the most stylish ladies in Hollywood.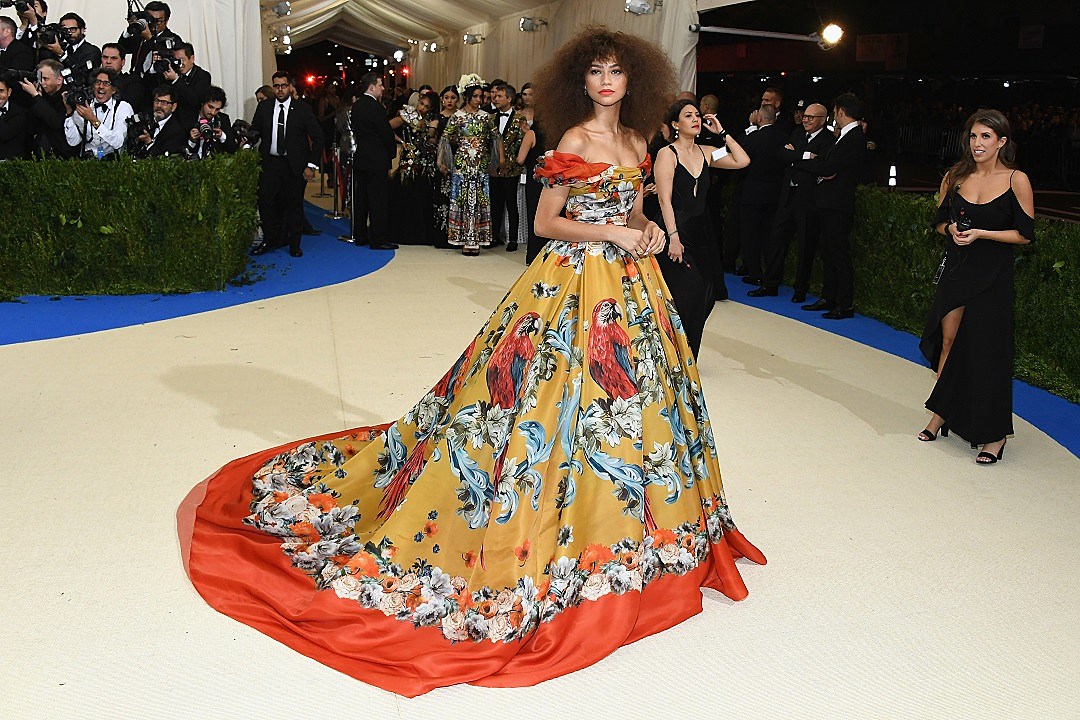 She recently starred in the new Spiderman: Homecoming and Greatest Showman.
Now we see Zendaya featuring in the new and sexy music video 'Versace on the Floor' by Bruno Mars. Both celebrities are seen wearing Versace in the video. The former Disney star dances seductively before dropping her dress on the floor as Bruno sang and played his piano.  "When the flyest man out here calls you for one of the flyest songs out…you make it happen. #VersaceOnTheFloor," Zendaya wrote in an Instagram post for the premiere of the video.