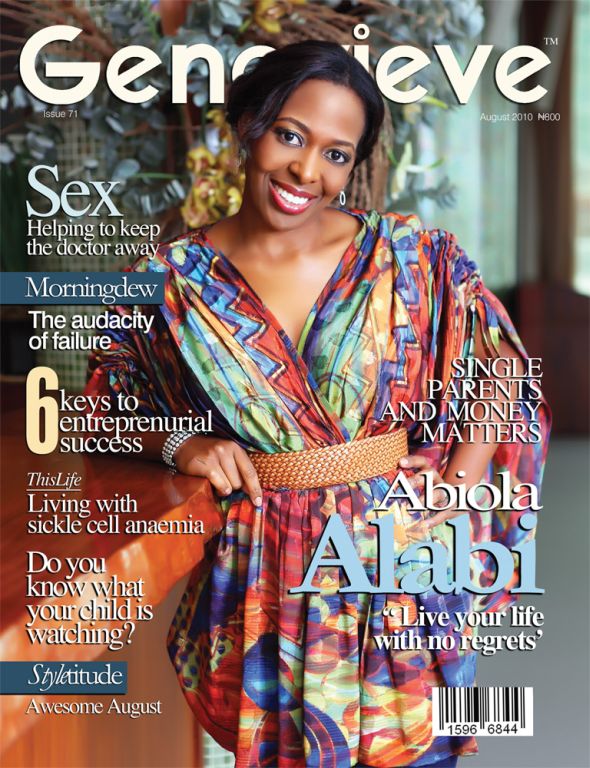 Biola Alabi is a woman that needs very little introduction, a woman of grace and elegance. She is an African media expert and the Managing Partner of Biola Alabi Media, which is designed to provide tactical consultation for digital and interactive television, entertainment distribution platforms and provide organizations with access to the most skilled professionals in the digital, and telecommunications industry. Biola Alabi Media has recently produced Nigeria's first ever food travel documentary series  "Buka and Joints" currently airing across Africa and the USA.
At a young age, Biola started out wanting to study sciences as a gateway into medical school. She then got into a pre-med programme but soon realized that was not   particularly her footing. She decided to take the plunge and move into Pharmacy because it was close enough to medicine in the hopes of being a young successful woman who will rise above but to no avail pharmacy wasn't for the Media Mogul.  Her true passion laid in between helping people and giving them a voice but was not sure what path to take. At this point, she decided to venture into a public health programme where she took film classes and marketing classes. That is how she started a minor in marketing. She is an alumni of the University of Cincinnati where she graduated with a Degree in Public and Community Health. She has spent recent years gaining more knowledge at Harvard University's Kennedy School and Yale University's Jackson Institute of Global Affairs. In 2014, she participated in the YaleWorld Fellows Flagship Program at Yale University.
In her earlier career, Biola worked at Sesame Street known as one of the largest producers of children content; she worked under the domestic programme in the USA, working in Marketing, Community and Outreach and ended up working in the International Strategy group. She worked in other African countries like South Africa, Kenya, and Tanzania before moving to work in Nigeria. She started her plan on the  move to Nigeria while she was working on Sesame Street. She was able to secure the first pilot for Sesame Street Nigeria but was then offered a job at MNET which she accepted. Biola served as a Managing director of Electronic Media Network (MNET), Africa's first private and leading subscription television service. Biola worked vigorously as the Managing Director to produce and air stories created abut Africa by Africans. She was based in Lagos, Nigeria and spent four years growing the Network, including managing the launch of AfricaMagic Hausa and Yoruba in 2010 and AfricaMagic Swahili in 2011. She oversaw four seasons of one of Africa's biggest reality series "Big Brother Africa" and created the Face of Africa Finale in Lagos in 2010 and the first ever Africa Magic Viewers Choice Awards in 2013. She recently  worked on "Banana Island Ghost" which is currently one of the biggest Nigerian movies released this year.
Biola has opened up about her past struggles when she was in her 20s with not knowing what path to take in life and knowing what to do. Applying for jobs and  going for interviews and not succeeding affected her self confidence and her perception of herself. That experience made her feel she needed to create a safe space  where people could develop themselves professionally and personally learning how to  navigate their lives in a better head space which brought about the creation of  "Grooming for Greatness|" a leadership development and mentoring program for a new generation of African leaders. In 2012, Forbes listed her as one of the 20 Youngest Power Women in Africa, a World Economic Forum Young Global Leader and CNBC Africa's AABLA West African Business Woman of the Year in 2013. What other successful Black Woman will be befitting enough to be our Woman Crush Wednesday if not Biola Alabi.